Smart Tracker
Locate your Things by utilizing your existing infrastructure
Covid-19 contact tracking for social distancing and contact tracing in companies
How to open my operations and keep the employees safe? How do I analyse the working environment and the potential contacts between employees and make changes towards less contacts?  
We have created a sensor-based contact tracking solution for social distancing analytics and contact tracing. It is called Kaltio Contact Tracker. 
Indoor & outdoor location
– no base stations required!
Track your assets using your existing infrastructure. Utilize your work force mobile phones with affordable Bluetooth BLE beacons. Our solution requires no base station installations, making set-up effortless.
Just stick the Smart Tracker BLE beacon to any asset – gadget, tool, visitor badge, vehicle – and locate it with Smart Tracker mobile phone application. Simple and cost efficient!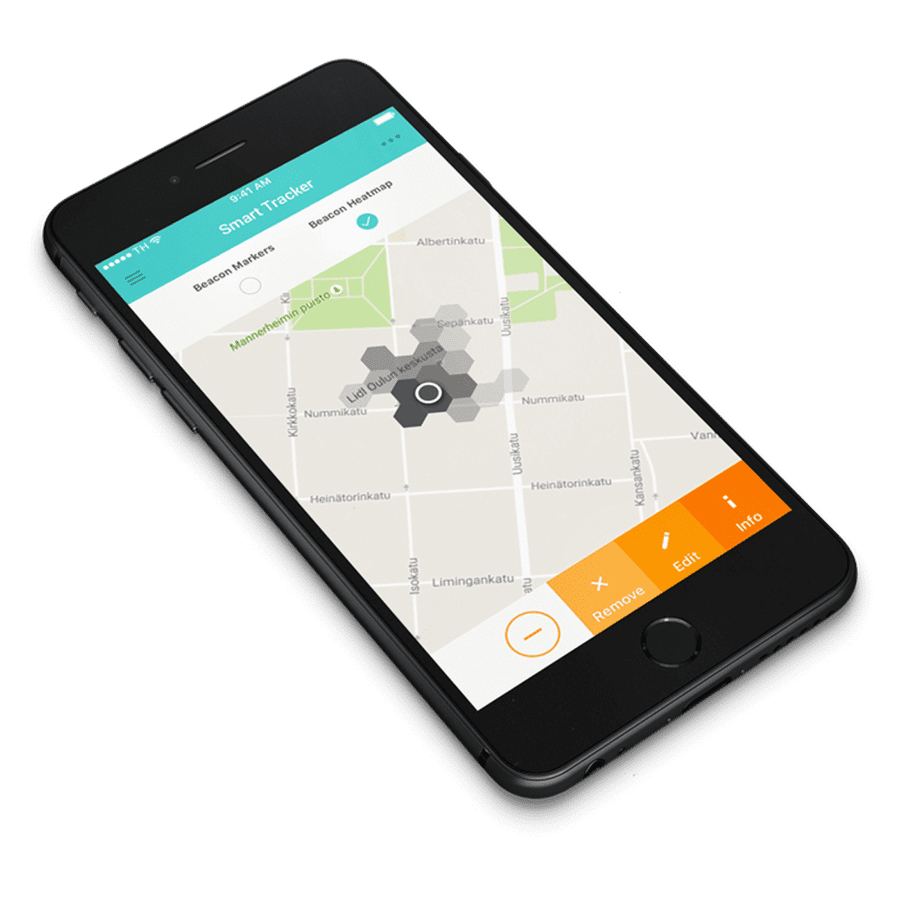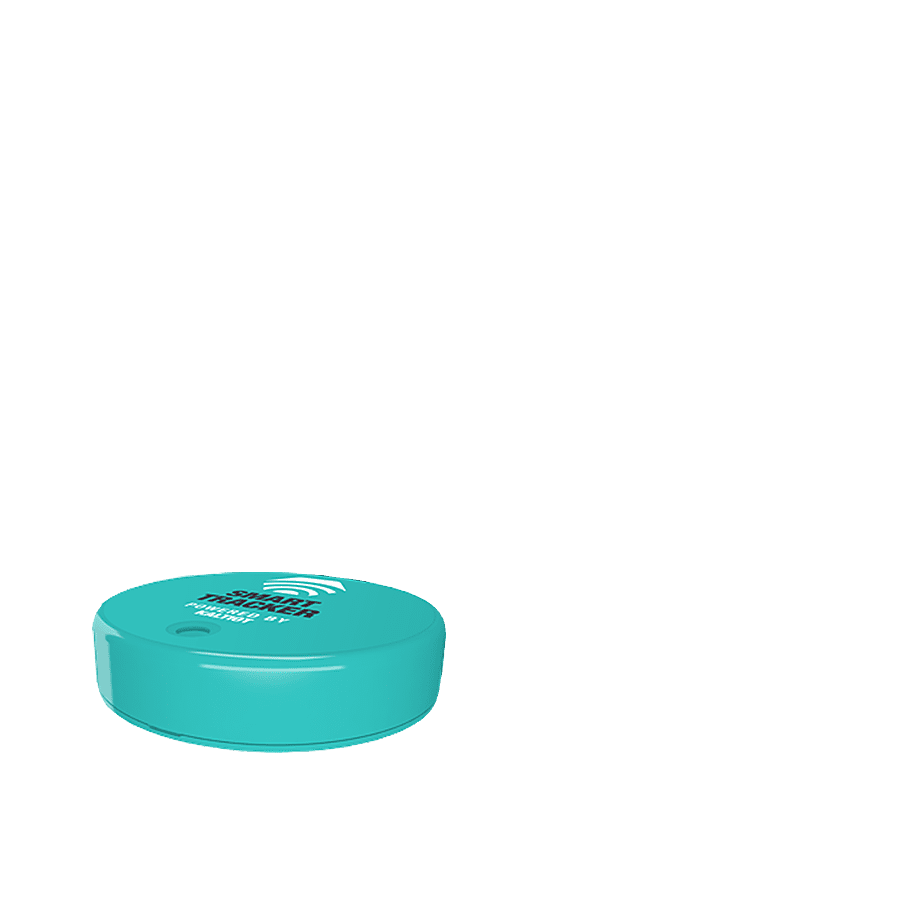 Track assets, gain sensor data
Smart Tracker is used to track different size or value of items from hand tools to shipping containers. Thanks to the affordable Bluetooth beacons even smaller, low-value items can be tracked to minimize time to find them.
Gain valuable sensor data! Wireless supply chain monitoring in real time to get data such as temperature, humidity, air pressure etc. Data buffering supported even if cloud connectivity not available.
Feed data to your ERP system
Integrate your system to Smart Tracker via cloud interface.
No upfront investments
Get cost-effective Smart Tracker with monthly subscription.
No vendor lock-in
Smart Tracker allows to select any vendor BLE beacons for certain purposes.
Improvement for Pharma logistics
Smart Tracker enables continuous improvement for Pharma logistics by easy sharing of cargo condition data.
The temperature data collected by Smart Tracker enables evaluation of the quality of transport routes as well as avoiding cargo temperature changes during the transportation and cargo handling. The key value provide by Smart Tracker is commonly shared data between Logistics providers and Pharmaceutical companies. Parties can access and view same data, and continuously improve their operative activities for better temperature control.
Innovative Smart Tracker not only provides valuable data from cargo, but encourages parties for renewed, and high quality operative process.
Latest article
Multiple use cases have been identified in the construction site through the pilots with Smart Tracker. For example, as a KiraDigi-project, a scissor lift tracking pilot had the primary purpose of testing the compatibility of Bluetooth-based solution for construction site environment. In addition, the aim was to reduce the time spent searching, enhance the capacity of the equipment, and optimize the number of machines and the storage location. Based on user experience, Smart Tracker saves a significant amount of working time.
Read the article
Read more in Finnish
Case REDI
Ramirent is a construction equipment rental and service firm that operates in nine European countries. It uses digital tools and services to add value to its customers and improve the efficiency of construction operations. In November 2018, Ramirent, SRV, and Kaltiot completed a test on promising technology that is used to locate construction equipment indoors. The experiment took place in Helsinki and was partly funded by the national KIRA-digi digitalization project.
Case Finnair
Finnair is using Kaltiot Smart Tracker in their modern airfreight terminal, COOL Nordic Cargo Hub. Smart Tracker is used to track cargo taxi routes, and to monitor cargo conditions during transportation. Data integration with Finnair Cargo Eye enables automatic data flow to Cargo Control Center where all cargo traffic is controlled.
Case Microsoft
Kaltio Technologies has been selected by Microsoft as service provider for the two-way secure push notification service, known as the NNA.
Case CGI
CGI hosted Ratkaisu17 seminar at Finlandiatalo, Helsinki. Together with CGI and Salesforce we demonstrated a practical IoT use case to track CGI hosts on a venue floor plan in real time. Data was integrated to Salesforce IoT Cloud where location information was merged and analysed.
Case Telia
Telia Company is piloting use cases for asset tracking. Kaltiot Smart Tracker is used as a platform to deliver detailed location information for their customers.
Case Salesforce
Salesforce Dreamforce2U tour was powered by Kaltiot Smart Tracker to find hosts and see busy areas on a big screen. Data was streamed to Salesforce IoT Cloud for people flow analysis and busy areas was presented as venue heat map.
Cloud API – Application SDK
Developers
Use Kaltiot Smart Tracker mobile application to gain location and sensor data to integrate with your system using cloud-based API.  The application is available for iOS and Android platforms.
Get Kaltiot Smart Tracker  as a Software Development Kit, integrate it to your own application.
Kaltiot Smart Tracker is powered by Kaltiot Smart IoT.
Documentation